FREE

Summer VPK Program  – 

Begins June 7th!
Summer Camp – Begins June 1st

CLICK HERE to learn more about our FREE Full Day Summer VPK (Starts June 7th)!
CLICK HERE to contact us about Pre-K/VPK for 2021-2022
___________________________
More Than Just A Stepping Stone, We Are A Family
Click the video to find out what has made our center a cornerstone of the Brandon community
Children's Academy Brandon Benefits
Creating Moments Of Wonderment
Remember the last time you looked at something in wonderment? It was something so unique and interesting that it stopped you in your tracks. We aim to create those moments of wonderment each day in our school activities and curriculum. It is wonderment that makes a child associate learning with fun and leads to a successful approach to school as they grow up.
Helping Children And Parents
We value who children are, celebrate their unique gifts, believe in their capabilities, encourage their interests, and honor their feelings and ideas.
Quite simply, we believe that Children's Academy Brandon is the best preschool for what you want as a parent and what your child needs to grow and thrive. We believe that we are the best preschool in the Greater Brandon Area!
Prepare For Kindergarten And Beyond
You'll find an amazing group of teachers and caregivers at Children's Academy Brandon.  Each day they focus on
Provide loving care and exciting learning activities for your little one.
Develop collaborative relationships.
Explore environments, experiences, and activities that encourage curiosity and wonder.
We help them develop an eagerness to learn that will stick with them as they progress through Kindergarten and beyond.
Click below to find out more about our education values on Contact Us today!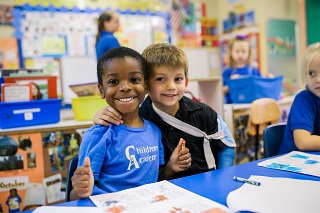 A long history in the community means plenty of valued partnerships. We are truly proud of the ties we have made in the community, and they continue to grow every day!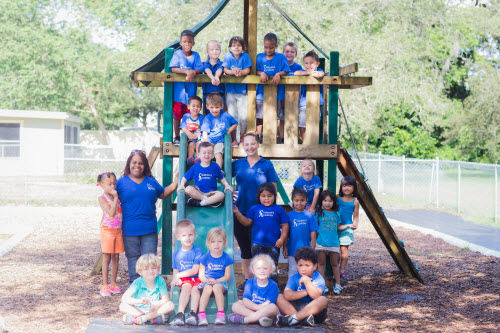 We have served the Brandon community with professional child care that helps your child grow. We focus on your child becoming a lifelong learner!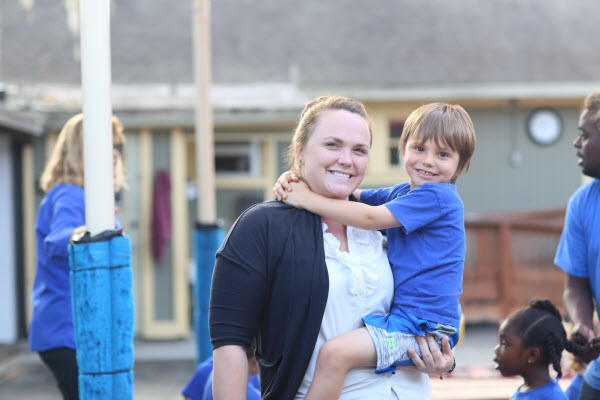 We have many proud parents who shared their opinions. Have a look at what our parents, past and current, have to say about our great staff and child care center!
Academic Approach For Child Success
Curriculum To Challenge Your Child
Simply put, children learn best by doing – by exploring, playing and being "hands-on" learners. From creative art projects to a focus on phonics and math that makes learning to read and working with numbers fun, the preschool curriculum and activities at Children's Academy is built for your enthusiastic learner.
Bringing Out The Best In Children
Children's Academy recognizes the importance of building self-esteem at a very young age. We encourage a positive sense of self by using praise, encouraging independence and building on their skills. Manners are also encouraged in the classroom throughout the day.
What Are The Benefits Of Enrolling At Children's Academy?
New experiences and a wider world to explore and enjoy
A teacher who encourages their sense of self-esteem and self-confidence
NAC Accredited which insures a quality learning environment and an above average adult to child ratio
Children of similar ages with whom to play and learn respect for the differences and rights of others
Play equipment, learning games, expressive materials, and art activities not generally available at home
Field trips, story-telling, musical and dramatic play, exercise for large motor muscles and activities to stimulate small muscle coordination
A positive attitude toward future school attendance
When Does The School Year Begin And End?
Our school year typically begins in the third week in August and ends at the first week of June.
Does My Child Need To Be Potty Trained?
No. We do not require that children are potty trained or are actively participating in the training process before the start of school.